Baby red-bellied black snake spotted in asthma puffer Bli Bli home in Sunshine Coast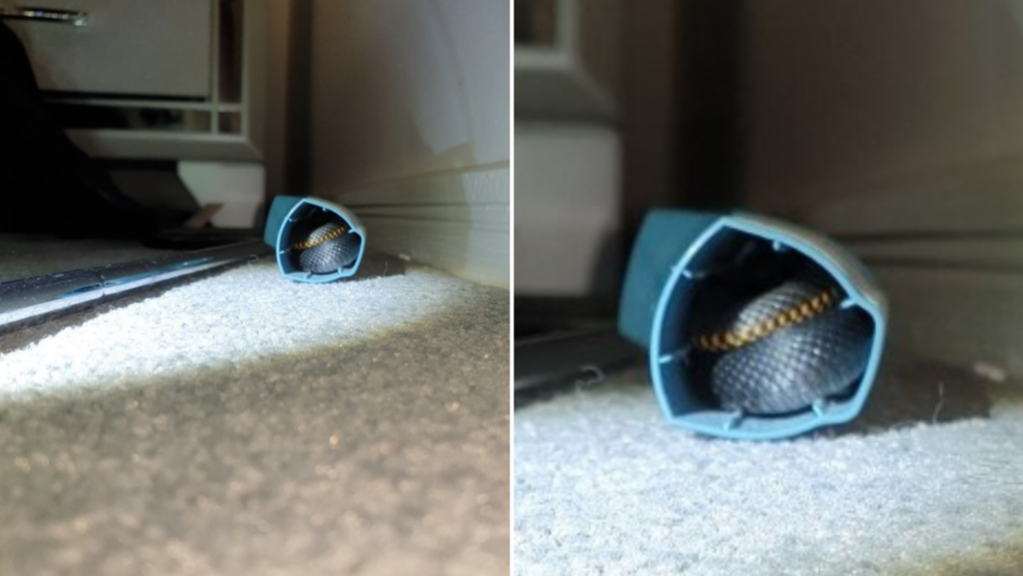 A teenage girl from Queensland's Sunshine Coast was doing routine household chores when she "got the surprise of her life".
The girl, from Bli Bli, had just taken in a load of washing and was sorting it out on her bedroom floor when she noticed a "dark-coloured" shadow in the clothes.
She realised it was a snake.
By the time a snake catcher arrived, the baby red-bellied black snake had slithered away and curled up … in the girl's asthma puffer.
Heather, the snake catcher sent to…