Queensland woman finds MASSIVE python devouring a bat in her suburban backyard north of Brisbane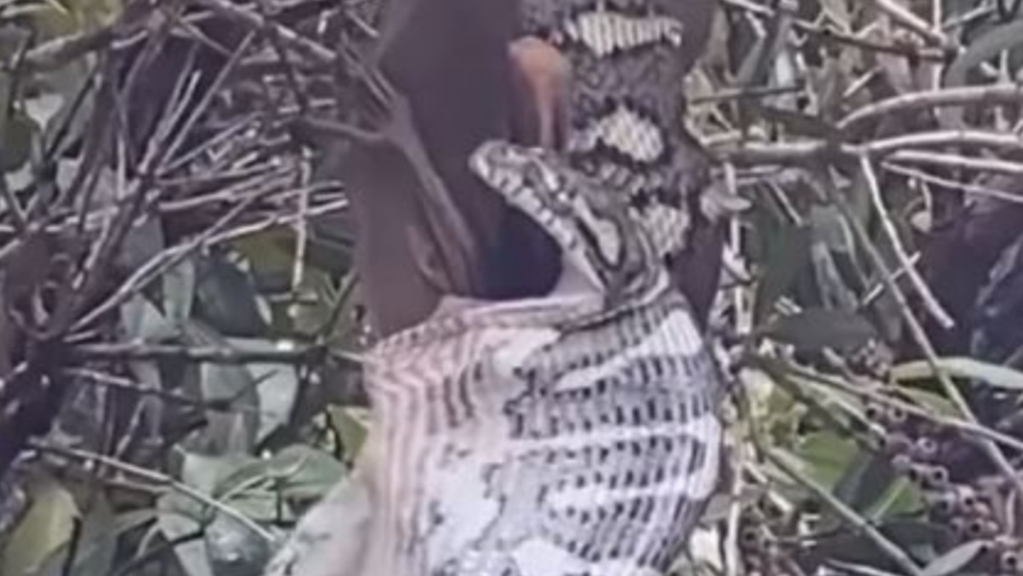 Tova Ferris was enjoying a morning coffee on the back deck of her suburban North Lakes home, just north of Brisbane, last week.
But her attention was suddenly drawn to an uninvited guest having its own breakfast in her backyard.
Watch the incredible footage of the snake devouring the bat above
"I just hear this squawking – this really weird sound that I hadn't heard before," Ferris told 7NEWS.com.au.
"I sort of looked toward the right and obviously it was the bat making noises and the…