Severe storms bear down on south-east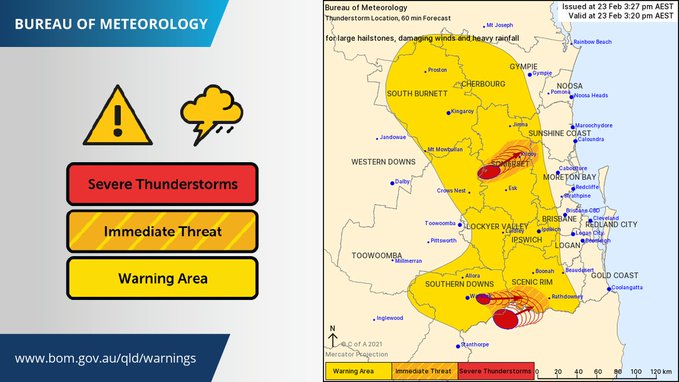 Tuesday February 23, 2021
A trio of severe thunderstorms likely to bring hail are moving into south-east Queensland as the region continues to experience extremely hot weather.
The Bureau of Meteorology issued a warning at 3.20pm that severe thunderstorms were detected on the weather radar near the area east of Warwick, the area west of Toogoolawah and the NSW border.
The brueau said the storms are moving towards the east to northeast and were forecast to affect the area west of Kilcoy and Toogoolawah by 3:50 pm and Kilcoy, Mount Barney and Mount Kilcoy by 4:20 pm.
"Large…